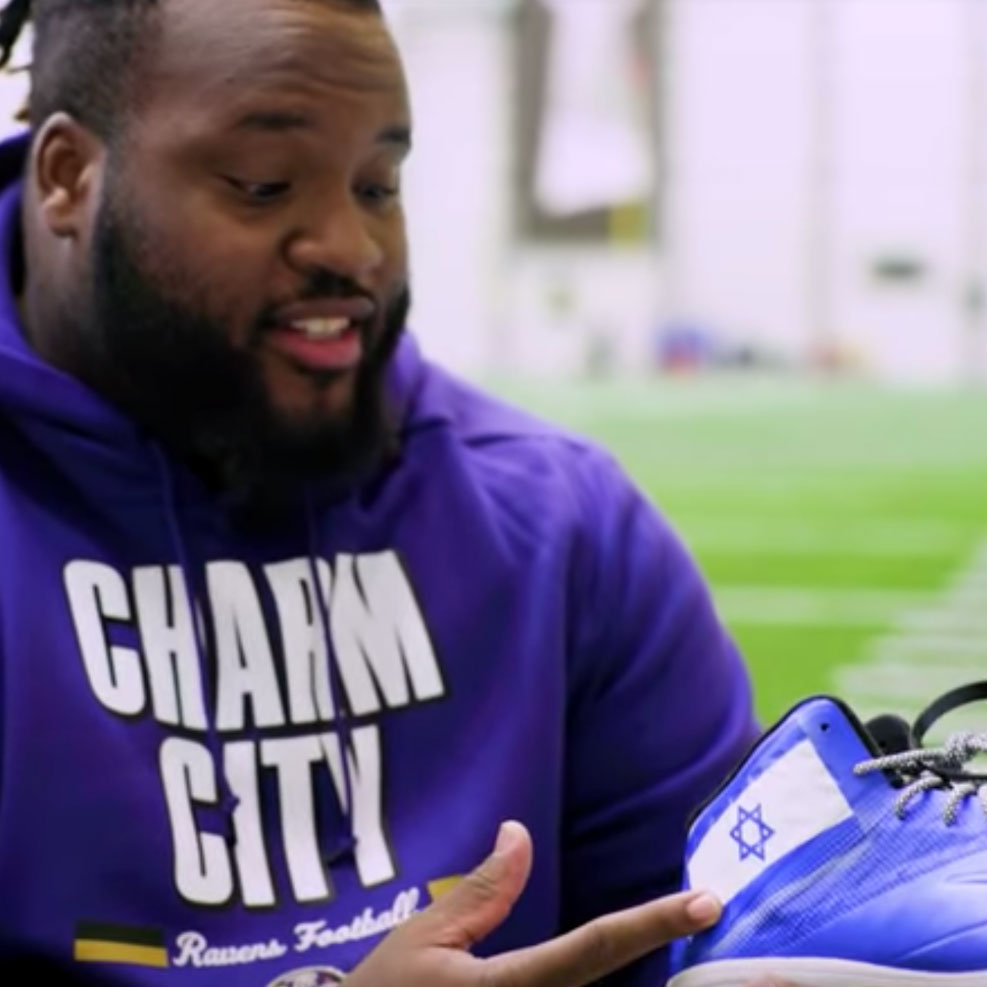 NFL player to promote US-Israeli relations in 'My Cause My Cleats' campaign
Baltimore Ravens defensive tackle Michael Pierce announced Wednesday that he'll be promoting fellowship between American Christians and the people of Israel when he hits the field this Sunday, as part of the NFL's third annual "My Cause My Cleats" initiative.
"My Cause My Cleats" is an opportunity for NFL players to sport customized footwear during games on a chosen week each year, supporting nonprofit organizations close to their individual hearts.
More than 500 players will participate in the 2018 campaign, and afterward their bedazzled footwear will be auctioned off with 100 percent of the proceeds going to each designated cause they represent.
Pierce, 26, hopes that his promotion of Israel Collective will bring attention and donations to the 501(c)3 nonprofit dedicated to "building vibrant relationships between American Christians and the people of the Holy Land."
In a YouTube video, Pierce talked about why he is supporting the chosen cause, and how his experience with the organization impacted his life:
"Having an Israel flag was paramount for me," said Pierce, who is from Daphne, Alabama. "Growing up, reading the Bible, hearing Bible stories, and learn exactly what Jesus walked is awesome. To go over [to the Holy Land] and see the difference, and see just exactly how the culture is…how warm people are, is definitely something that I hope that people will read about and then maybe go over and (if they are able, of course) and to be able to see exactly what's going on."
Anything else?
Other participants in this year's My Cause My Cleats campaign include New York Giants wide receiver Russell Shepard, who will be supporting mental health awareness in honor of his brother; Kansas City Chiefs safety Eric Berry, endorsing research for Hodgkin's Lymphoma after his own battle with cancer; and Arizona Cardinals running back David Johnson, who is campaigning against bullying after experiencing it as a child.
Read More: The Blaze