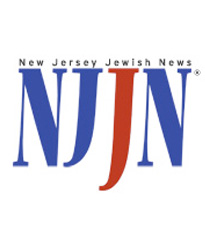 Montclair State Student Government Votes No On BDS
Students at MSU celebrate Israel and defeat of resolution
Montclair State University (MSU) defeated a Boycott, Divest, and Sanctions (BDS) resolution on April 26. The Student Government Association rejected the resolution 11 to 1 with six abstentions, according to StandWithUs, an Israel advocacy organization. Hillel students dispute that number, saying it could be as high as 18 to 1, though the Student Government Association did not respond to NJJN before press time. By all accounts the only person who voted in favor of the legislation was its author, senior Matthew Kelly.
Dr. Jaime Grinberg, chair of the Department of Educational Foundations at MSU and the school's Hillel adviser, told NJJN, "We are thrilled. It took much effort but the defeat was gigantic." He added, "It was a huge, huge very important win."
A survey aimed at gauging student support for the measure found that 64 percent of students at the New Jersey school were opposed, although only 250 out of about 20,000 students participated in the survey.
The proposal asked not only for a boycott of goods from Israel, but also threatened study abroad programs and academic exchanges between Montclair and any Israel-affiliated entity, including the Jerusalem Academy of Music and Dance, Rothberg School at Hebrew University, and Kibbutzim College — institutions with ties to MSU.