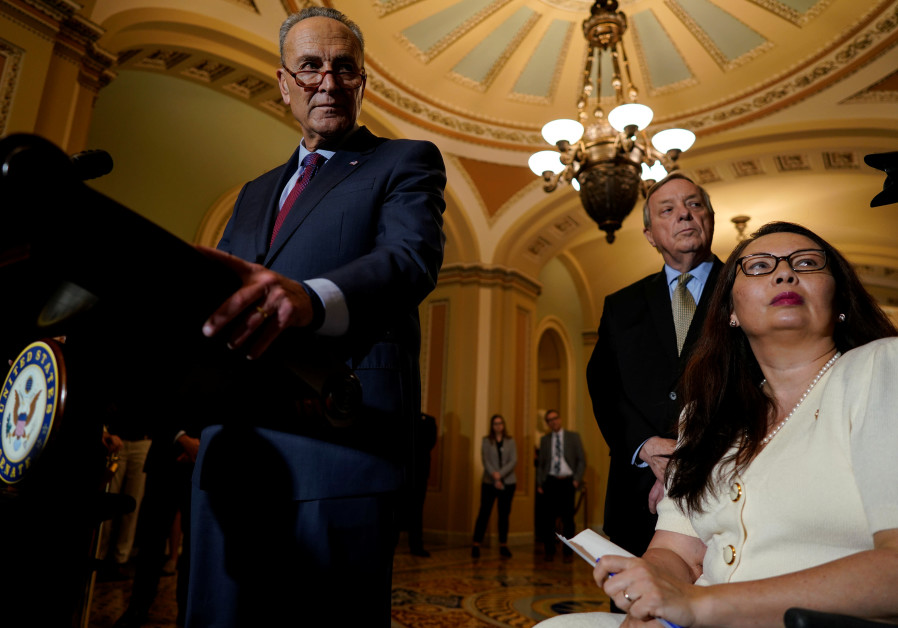 Lobbyists push for Israel anti-boycott law in end-of-year spending bill
WASHINGTON – At the end of each year, lawmakers jockey to attach their long-stalled bills onto annual spending legislation that must pass for the government to function. And this season is no exception.

With only ten days left in session, Congress is debating whether to link funding for US President Donald Trump's push for the border wall, bipartisan criminal justice reform and protection for Special Counsel Robert Mueller with the critical spending measure.
Slightly lower on the totem pole of priorities, they are also considering whether to attach the Israel Anti-Boycott Act – a bill that has drawn some controversy on the left – to the package, as well.
Groups across the political spectrum are pressing Republican House leadership to do so, with few days left before the 115th Congress takes a recess and makes way for new leadership under the Democratic Party.
The House will pass the bill first, and therefore can include House language of the anti-boycott act that has not been negotiated in conference with the Senate – the typical process for a bill that passes on its own.
Most Republican lawmakers support the anti-boycott act, introduced by Ben Cardin (D-MD) and Rob Portman (R-OH) in the Senate and Juan Vargas (D-CA) and Peter Roskam (R-IL) in the House. The bill targets US companies participating in international boycotts against the Jewish state.
But, while several Democrats have sponsored the bill, several have distanced themselves from legislation that critics say impedes on constitutional free speech protections.
Read More: Jerusalem Post