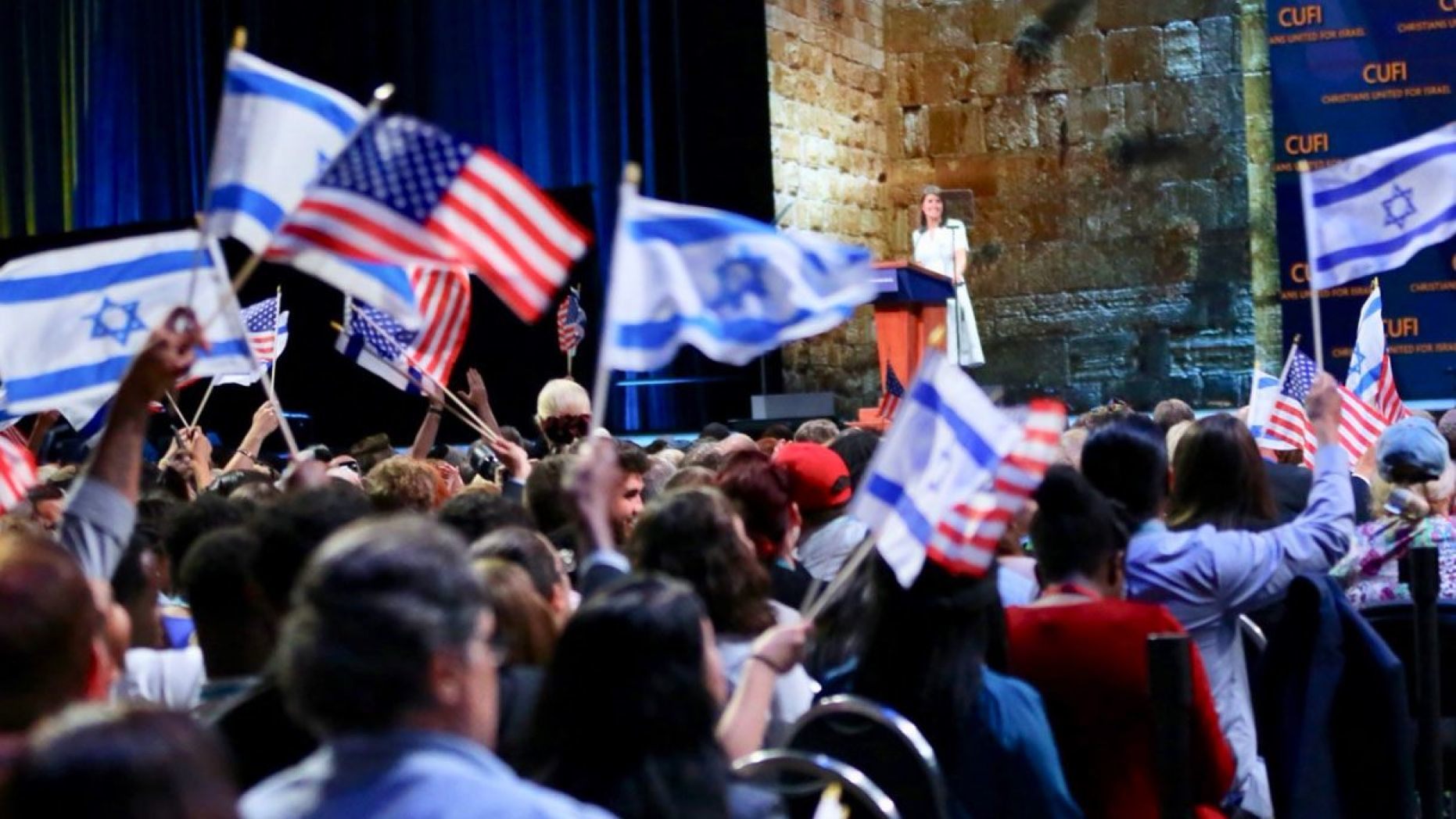 Largest pro-Israel group membership swells to 5 million thanks to Evangelicals
Pastor John Hagee says he believes that the peace process was accelerated by the decision to move the U.S. embassy in Israel to Jerusalem.
The largest pro-Israel organization in the United States just got even bigger.
Christians United for Israel, led by Pastor John Hagee, now boasts 5 million members strong.
"CUFI's growth is a direct result of the widespread support Israel enjoys amongst the tens of millions of Evangelicals in America," Hagee told Fox News. "With God's blessing, and the hardwork of our lean but dedicated staff, we have been able to reach one million new members just in the past 10 months."
Hagee, the pastor of Cornerstone Church, a megachurch in San Antonio, and the founder of CUFI, believes Christians and Jews are "spiritual brothers" and the relationship, mandated by God and conscience, carries eternal significance.
"I believe that the relationship between Christians and Jews is stronger than at any point in history and grows stronger every day," Hagee said. "This relationship is vital – we worship the same God and share the same values. If a line has to be drawn, let it be drawn around Christians and Jews together."
Last night, Hagee, who was chosen to give the closing blessing at the opening the of U.S. Embassy in Jerusalem, celebrated Hanukkah at the White House with President Trump, whom he calls a "true friend to Israel," alongside several Jewish leaders.
"As the story of Hanukkah tells us, the answer to darkness is light," Hagee said, "Israel is a light unto the nations, and CUFI now has five million people in America amplifying that light."
The pro-Israel organization is currently going after Sen. Rand Paul (R-KY) for holding the U.S.-Israel Security Assistance Authorization Act, a bill that provides military aid to Israel, and the Combatting BDS Act, which would penalize countries and companies that boycott doing business with Israel, a move that has received criticism from both sides of the aisle.
Read More: Fox News