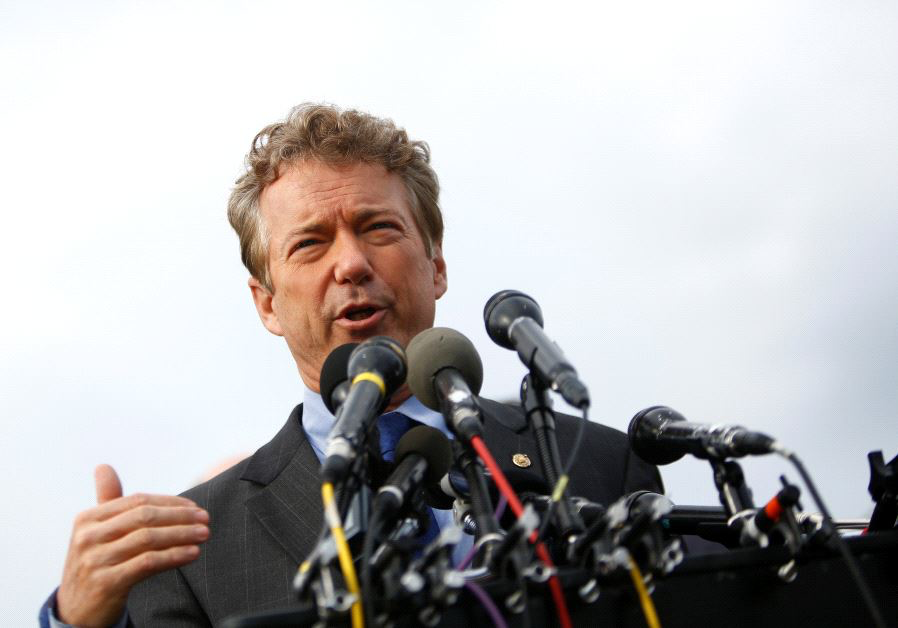 Israel advocacy groups unite to pressure Rand Paul over hold on Israel aid
 Republican Senator Rand Paul of Kentucky has drawn the ire of Israel advocacy groups for blocking a vote on legislation that codifies a decade-long Memorandum of Understanding between Israel and the US worth $38 billion, negotiated by the Obama administration in 2016 and supported across the political aisle.
In the fall, the US-Israel Security Assistance Authorization Act passed in the House with a simple voice vote, but advocacy organizations– primarily the American Israel Public Affairs Committee and Christians United for Israel (AIPAC) – blame Paul for singularly stalling its passage by withholding it in the Senate. They are now pressuring the isolationist senator known for his blanket opposition to foreign aid through a social media campaign.
AIPAC's sponsored Facebook and Twitter ad asks Kentuckians to "Urge Senator Rand Paul: Stop Blocking Aid to Israel." CUFI's action fund this week launched a two-week, $100,000 digital and cable news ad "asking voters in the Bluegrass State to call or email Paul's office and request he stop blocking this vital legislation."
"CUFI has nearly 110,000 members in Kentucky," said CUFI founder and Chairman Pastor John Hagee. "The state's elected officials have a long history of standing with Israel, and just recently Governor Matt Bevin signed a CUFI-backed executive order prohibiting the state from contracting with companies that boycott Israel."
"Senator Paul is way outside the mainstream on this," Hagee added. "If the senator maintains his hold on this bill he is negatively impacting our country's national security and imperiling our ally Israel."
Paul has slowed the progress of aid in the past, but has also acquiesced in past battles to the broad majority of his colleagues in favor of continued assistance to the Jewish state.
Read More: Jerusalem Post