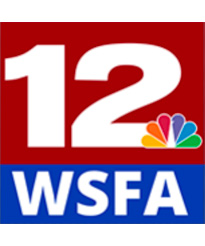 Holocaust Survivor Speaks in Montgomery: Don't Let History Repeat Itself
MONTGOMERY COUNTY, AL (WSFA) –
A man who survived one of the darkest periods in history was in Montgomery Tuesday evening with a powerful message at the Dexter Avenue King Memorial Baptist Church.
The survivor spoke on the importance of standing with Israel and the Jewish community, the same community that stood with King just a few decades ago.
Irving Roth survived the unthinkable.
"I end up in one of those cattle cars. At age 14 I arrived in Auschwitz, and I was greeted by a death camp," Roth said.
He lived to tell the horrors of the Holocaust.
"One of the absolute necessary requirements to survive was to want to survive. The moment you gave up you were gone," Roth said.
The will to live eventually brought him to the birthplace of the Civil Rights movement, a powerful juxtaposition for Rev. Lyndon Allen.