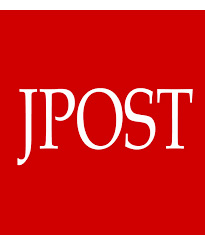 HAGEE: ISRAEL WILL ALWAYS BE THE VICTOR
At CUFI summit, soldier says Jewish state wants peace, but 'we must remain strong'.
For almost 70 years, the State of Israel has seen its enemies attempt numerous wars and many different methods of attack. But for all that they try, they will never have the advantage, Pastor John Hagee said.
"Israel's enemies may continue to adapt but they will never be able to outmaneuver the hand of almighty God," he said at the 12th annual Christians United for Israel Summit in Washington on Monday to thundering applause.
Celebrating 50 years of Jerusalem's reunification, the San Antonio pastor and founder of the CUFI organization told the audience how Israel's enemies constantly changed tactics, going from conventional war, to guerrilla fighting, to terrorists planting bombs in buses, to suicide bombers blowing themselves up in cafes, to firing rockets and trying to infiltrate Israel via terrorist tunnels. Mentioning the newest front – the boycott, divest and sanctions movement – Hagee said that the threats will continue.