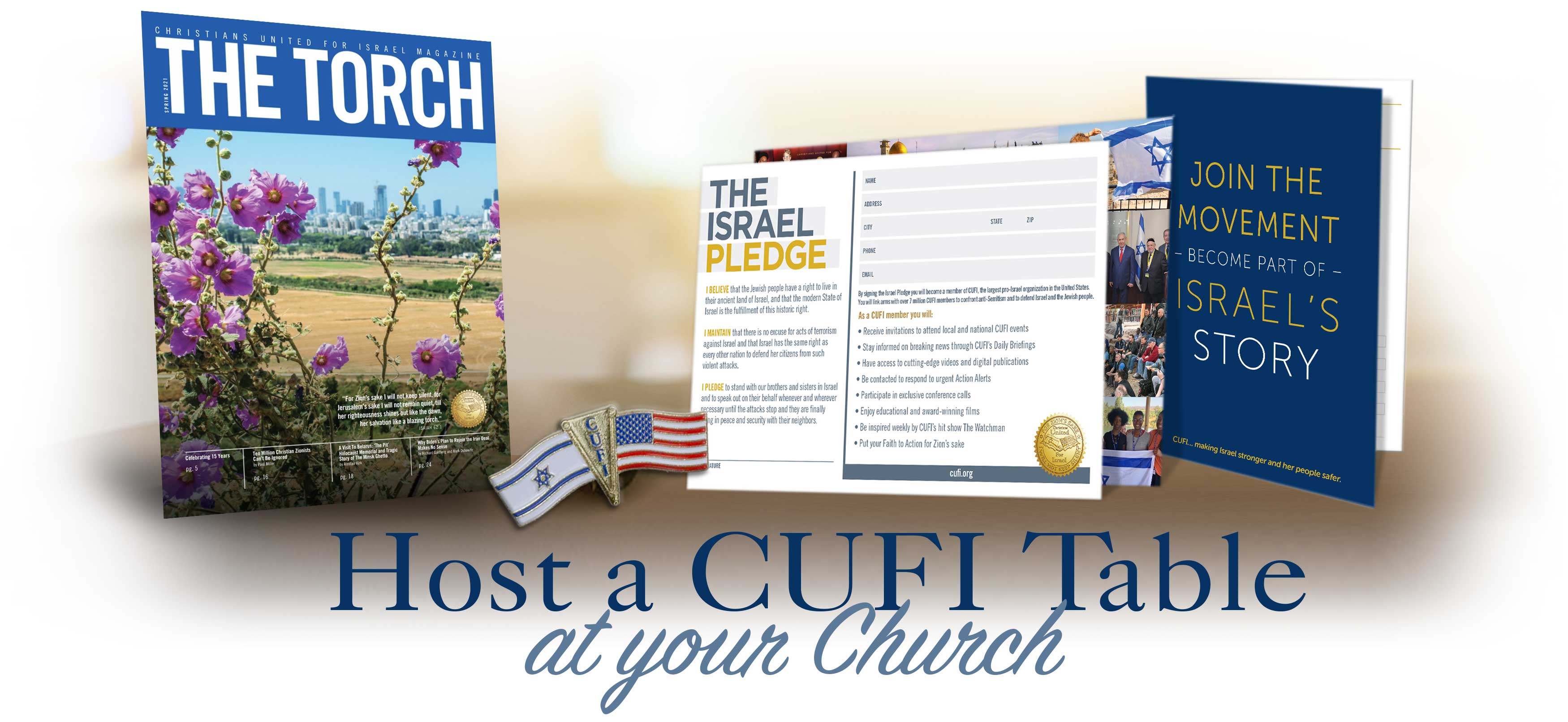 Thank you for your commitment to Israel and to Christians United for Israel. Our mission is to transform millions of pro-Israel Christians into an educated, empowered, and effective force for Israel.
Your participation in that mission by hosting a CUFI table at your church is a huge part of accomplishing this goal.
CUFI's office will provide you with all the materials for your table, including:
Unity Pins
Pledge Cards
CUFI's quarterly magazine The Torch
CUFI Pens
Join the Movement
CUFI on Campus Scholarship Info
Why Israel educational booklets
By signing up below, you are making a difference for Zion's sake. Thank you.