CUFI: United We Must Stand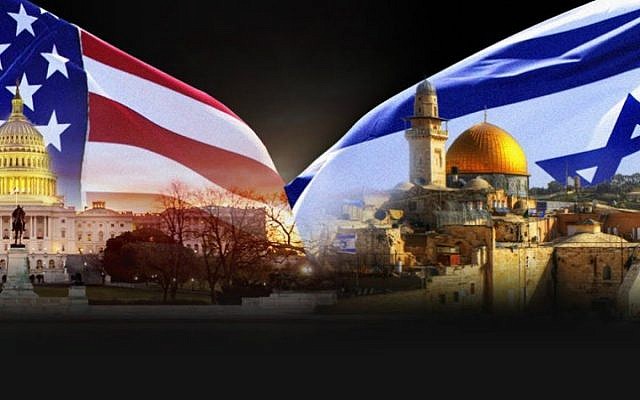 As a 20th-century political issue in the United States, Zionism was almost exclusively within the purview of the Jewish community. Stirred by their faith to stand with Israel were millions of Christian Zionists, but for decades they were unorganized, unfocused and unable to speak with one voice. In this century, the pro-Israel tent has finally and irrevocably been broadened. Christians United for Israel (CUFI) is now 13 years old and with nearly five-and-a-half million members, a force that stands resolutely behind the Jewish state and side-by-side with the Jewish community.
Before CUFI's creation, its founder and chairman Pastor John Hagee had for decades traveled the country, participating in Nights to Honor Israel at churches in big cities and small towns. Christian Zionism was still a scattered patchwork of churches. He knew there was more work to be done if he was to fulfill his mission to teach Christians that the Bible is a Zionist document.
So, at an extraordinary gathering of the country's top Christian leaders in 2006, Hagee stood and asked if they would join him in a radical idea: to create a national Christian grassroots organization whose sole purpose would be to support Israel.
The new organization would have three non-negotiable provisions: It would be non-conversionary. It would not take a position on any internal Israeli matters. It would be bipartisan. And when he delivered his message, all 400 Christian leaders in the room stood and declared they would join this holy endeavor.
As we reach our Bar Mitzvah year, CUFI has gone from being a new and novel start-up to an integral part of the American pro-Israel tapestry. CUFI has helped to make the US-Israel relationship deeper, stronger and more vibrant. With a grassroots movement that touches every state and Congressional district in the country, CUFI members have played a critical role in advancing legislation that strengthens the US-Israel relationship and maintains the Jewish state's ability to defend itself.
This comes not a moment too soon. Israel is facing military and diplomatic threats that must be confronted. As pro-Israel Americans, the best way we can ensure Israel continues to be a strong and secure nation is by working together. Jews and Christians, and liberals and conservatives, must set aside any differences we have in order to work together in support of the issues on which we agree.
Read More: Times of Israel