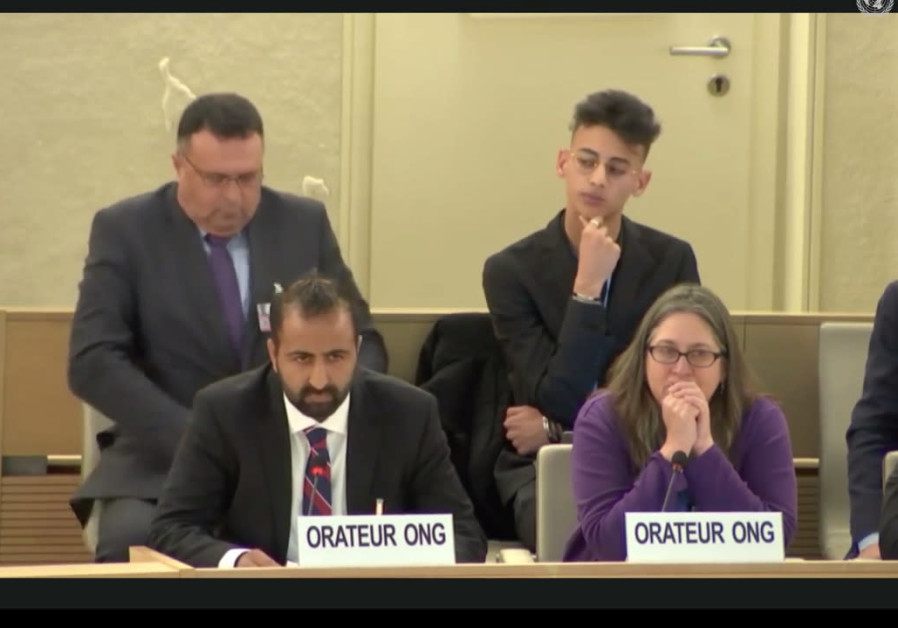 CUFI stands up for Israel at UN Human Rights Council
Kasim Hafeez, of British Muslim heritage and former Islamist who is now a proud Zionist who stands with Israel, spoke out at the United Nations Human Rights Council against their condemnation of Israel's actions in Gaza.
"As this body recently displayed by brazenly lying about Israel's actions in Gaza, hatred towards the Jewish state persists," Hafeez said. "This council has repeatedly demonized Israel while ignoring Palestinian terror attacks and the real victims of human rights abuses across the globe." Referring to his own background, Hafeez mentioned that hatred was so ingrained in his identity "that in my early 20s I decided that terrorism, murdering civilians who did not see the world as I did in order to advance my agenda, was my calling."
A trip to Israel gave Hafeez a new perspective and showed him "that the media reports and international condemnations of the Jewish state were lies. Israel is a free and democratic state."
Last week, Hafeez took part in the #DigiTell, a gathering of 100 pro-Israel bloggers and social network managers from all over the world.
Hafeez grew up being exposed to radical anti-Western, antisemitic and anti-Israel ideas on what he describes as a daily basis. During his teenage years, Hafeez embraced a radical Islamist ideology and became very active in the anti-Israel movement.
But in the early 2000s, he came across Alan Dershowitz's book, The Case for Israel.
"I was so convinced that I was right, I bought the book and read it to essentially read the 'Zionist lies' for myself,'" he told The Jerusalem Post. "I was presented with ideas and arguments I had never come across in all my years of being anti-Israel. While I did dismiss them all as lies, I did however want to reassure myself that I was right."
Read More: Jerusalem Post