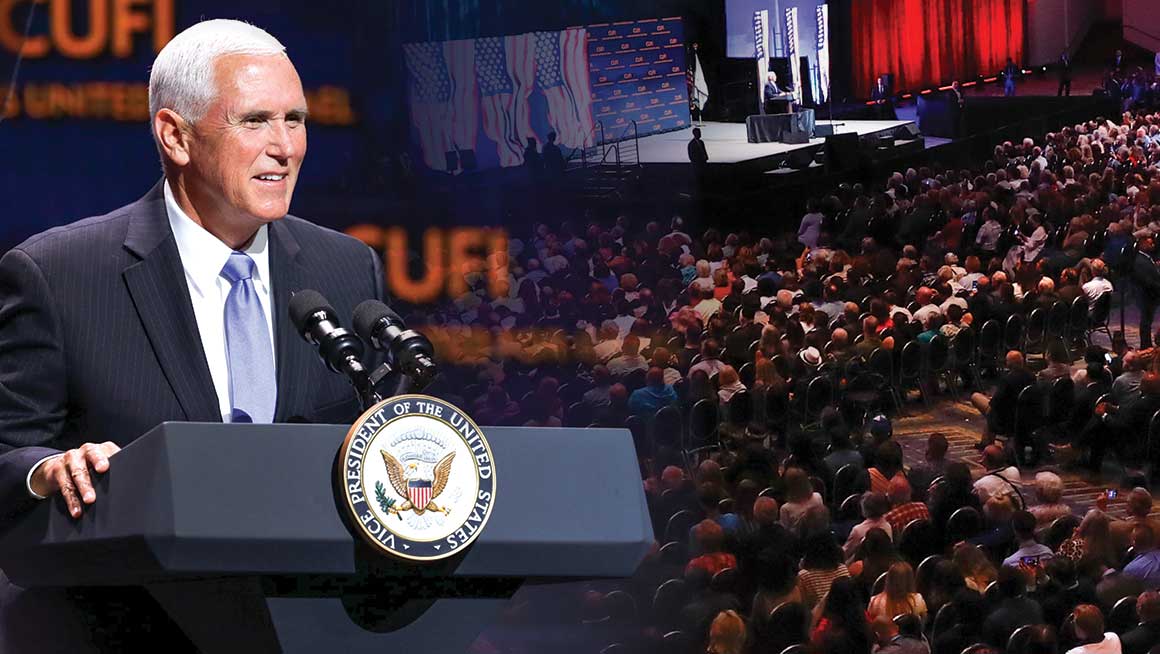 CUFI in Action – July 2019
On July 8th and 9th, we held our 14th annual Christians United for Israel Summit in Washington DC, where thousands of Christians acted on their moral and biblical imperative to stand with Israel and the Jewish people. Over 5,000 of us gathered in our nation's capital to play our part in personally shaping the US-Israel relationship making it stronger than ever.
As Vice President Mike Pence said when he spoke at Summit, CUFI "is a movement across this nation and it is a movement for such a time as this." Without the support of our committed members, we could not accomplish so much for Zion's sake, and for that we thank the Lord and you with deepest gratitude.
---
CUFI JULY EVENTS