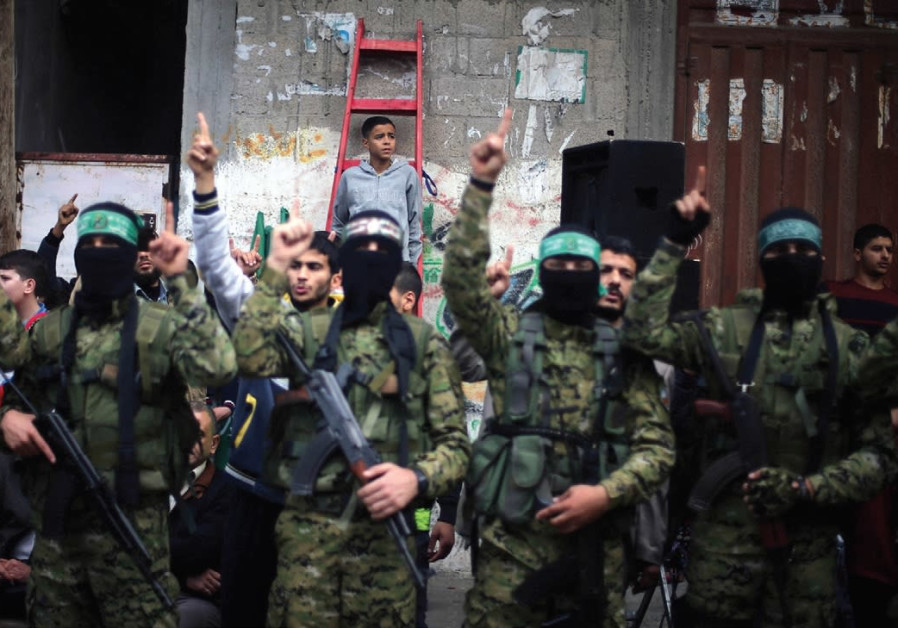 Congress passes bill targeting use of human shields by Israel's enemies
WASHINGTON – The House of Representatives on Tuesday passed legislation targeting individuals responsible for Hamas and Hezbollah's use of human shields as a war tactic in battles with Israel.

The passage follows approval of the bill in the Senate. The legislation, titled the Sanctioning of the Use of Civilians as Defenseless Shields Act, will now go to the president's desk and await his signature.
Two of the nation's largest Israel advocacy groups – the American Israel Public Affairs Committee (AIPAC) and Christians United for Israel (CUFI)– pushed for the legislation, which imposes sanctions on members of terrorist groups or foreign state actors who use civilians to deliberately cause casualties.
"This is the first time Congress has taken legislative action against this heinous practice," AIPAC said in a statement. "The importance of this legislation is underscored by the recent discovery of Hezbollah terror tunnels into Israel that originated under the cover of civilian houses in Lebanon. And just weeks ago – using the cover of civilian populations in Gaza – Hamas fired more than 500 rockets at communities across southern Israel."
The legislation was jointly drafted by Democrats and Republicans and passed with bipartisan support.
Read More: Jerusalem Post