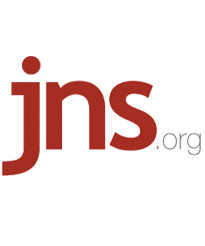 Christian Zionists Urge Trump to Keep his Promise on Moving Embassy to Jerusalem
By Sean Savage/JNS.org
Ahead of President Donald Trump's Israel visit, top Christian Zionist organizations and leaders are calling on the president to fulfill his election campaign promise to relocate the U.S. embassy from Tel Aviv to Jerusalem, despite reports that Trump is unlikely to make the move in the near future.
Pastor John Hagee, founder and chairman of Christians United for Israel, wrote in a letter published in the Washington Times that Trump's promise to move the embassy had been "vital to securing the support of millions of Christian Zionists around the country" for the GOP candidate.
Hagee also noted Trump will soon need to decide whether to postpone the embassy's transfer to Jerusalem by at least half a year.
"Like [former President Harry] Truman, Mr. Trump must contend with well-entrenched anti-Israel bureaucrats at the State Department who will try to use their positions to make moving the embassy difficult. But the buck does not stop with bureaucrats," he wrote.
Hagee added, "The Jewish state has the right to determine where it would place its capital, and it has chosen Jerusalem. The international community's decision to cower before Israel's enemies by keeping embassies in Tel Aviv is disgraceful."
In 1995, Congress passed the Jerusalem Embassy Act, which calls on the U.S. to move the embassy to Jerusalem and recognize the city as Israel's capital. But every sitting president since then has opted to sign successive six-month waivers delaying the move. Most recently, former President Barack Obama signed the waiver in December. Trump has a June 1 deadline to choose between another waiver or an embassy move.